Theo's patient nature and people-oriented outlook define her work in real estate.
She was born in Vancouver and raised in Vancouver, Burnaby, New West, Port Moody & Coquitlam. Her love for our city's diverse parks and natural beauty moves her to help others live here too. She is honored to be a first generation Canadian, with parents from Europe and Asia who made Vancouver their home.
Theo maintains close ties to the Greek and Chinese sides of her family and has travelled extensively in both countries. She has fond memories of spending childhood summers with her dad's family in Greece. As a young adult, she spent a number of years in Taiwan teaching ESL & running a summer school. Her years abroad taught her to be sympathetic to the issues that immigrants face in a new land. She continues to be humbled by the genuineness and kindness of the Asian people.
Theo loves languages. She speaks English, Mandarin & Cantonese fluently, and likes to believe she speaks Greek! In 2004, Theo found her calling to real estate, combining her love of people, sales, languages & negotiation. She has won numerous awards with RE/MAX and REBGV Medallion awards.
She enjoys working with the love of her life, husband Brad, and is a proud mom of two kids, a Shiba puppy, and lots of nephews and nieces.
Theo loves travelling, camping, swimming, working up a sweat at spin, dancing, and the odd cheesy Karaoke night. These days you'll find her trying her hand at golf, tennis & sailing, cycling with the family, walking the dog, working in the garden & enjoying good food!
---
Brad has over 15 years of Real Estate experience working with a consistently top-selling team in the Greater Vancouver area.
Brad was born in Newfoundland. He grew up on Vancovuer Island where he loved outdoor activities and concert piano. During college, with the encouragement of some friends, he began learning Mandarin Chinese. Quickly hooked, he headed to Taiwan where he lived for four years while studying at the National Normal University. Brad loved Taiwan and the kind and generous spirit of the local people.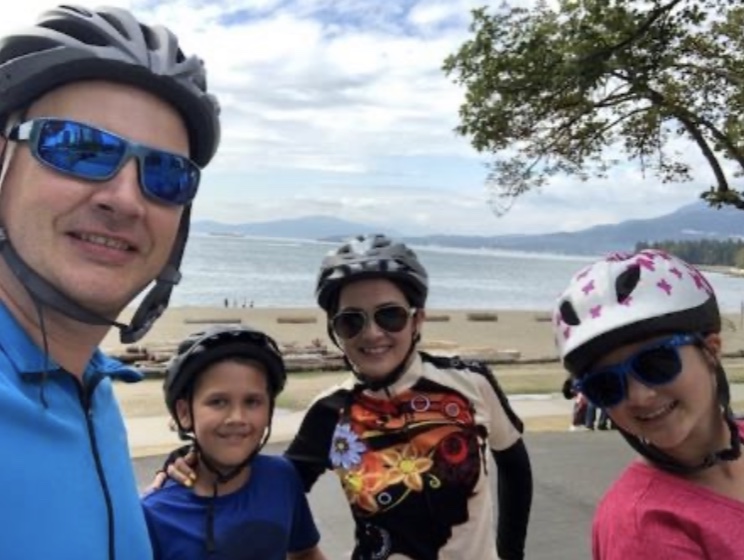 After returning to Canada, Brad discovered by accident he had a natural 'genius' for sales (which was great because he has no natural ability for any other profession!). Walking into a piano store, he never dreamed he'd walk out with a sales job. He spent four years there, mastering the art of sales and negotiating, all while using Mandarin daily.
Coming from a family background in construction, and having a wife with a marketing background, Brad finally realized real estate would be a perfect fit. But he never expected his wife Theo would become a top producing salesperson too! Now, a fun-spirited competition inspires them both.
A proud father of two children currently in a Mandarin bilingual program, Brad loves helping young families reach their real estate goals. No hype, no bull- just honest advice and sensible guidance. But when it comes to closing- look out!
When not selling, Brad loves tennis, golf, sailing, reading, walking the family's Shiba Inu and cooking. He is presently perfecting his Kamodo Grill skills.